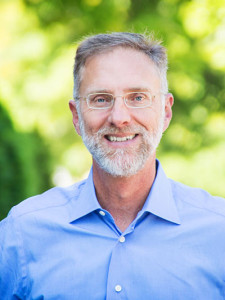 HighEdWeb Michigan is excited to welcome Carl Erickson as our keynote speaker. 
Craftsmanship as Competitive Advantage in these Exciting Times
As technologists, we live at the front lines of a rapidly changing world. No industry or realm of human interaction is isolated from the impact of powerful, cheap computing, vast storage, and ubiquitous networks. Innovation is exciting, but it can also be destabilizing and disrupting. Talent has never been in more demand, or shorter supply. Traditional business models are being attacked by startups. For incumbents, like universities, the challenge of these times includes recruiting and retaining the talent necessary to innovate from within. I believe software craftsmanship is a theme around which a competitive advantage can be built.
About Carl
Carl is the president and co-founder of Atomic Object, a 50-person software product development consultancy with offices in Grand Rapids, Detroit, and Ann Arbor. Atomic Object builds web, mobile, desktop, and device software products for clients ranging from startups to the Fortune 500.
Before founding Atomic in 2001, Carl was a VP of Engineering at a failed dot-com startup (briefly), and a university professor (not so briefly).
Carl also shares his experience on his blog Great Not Big – Experiments in Running a Small, Innovative Company.