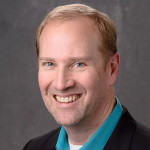 Martin Sickafoose
Director of Digital Marketing at Purdue. Creative and SEO/SEM enthusiast… always thinking of how to make things better.
The Evolution of A University's Website… or How We Got from Here, to Here.
In the summer of 2014, Purdue University re-launched its website to an audience focused, responsive site. Three years in the making, what may have seemed like a daunting task actually came together quickly when we pulled together the right team. This presentation will focus on the steps that we took to think, listen, share and create an interface that quickly lands our viewers in the sections of the site most relevant to them.