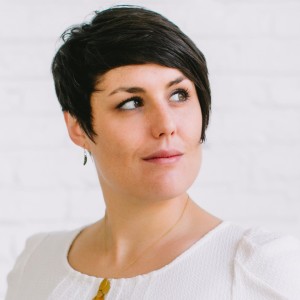 HighEdWeb Michigan is excited to welcome Sara Wachter-Boettcher as our keynote speaker.
Everybody Hurts: Content for Kindness
We all want interfaces that feel human—where the content is friendly and everything flows right along. But being human isn't just about being breezy. Every user who interacts with your site comes there with personal histories—with pain and problems, with past traumas or present crises. How can we take our users' vulnerabilities, triggers, and touchy subjects into account when we don't even know what they are? What would it mean to optimize not just for seamlessness, but for kindness? This talk will show you how clear intentions and compassionate communication can strengthen everything from form questions to headlines to site structures.
About Sara
Sara Wachter-Boettcher (it's pronounced Wahk-ter-Bett-cher) is a content strategy consultant, author, and editor living in Philadelphia. Her company provides strategic consulting and training to in-house teams, facilitates workshops and advising sessions, leads external teams for complex projects, and partners with design and development agencies. 
Sara has worked with a range of colleges and universities, including Harvard, Northern Arizona University, and Arizona State University. Other clients include The Home Depot, the Bill & Melinda Gates Foundation, and Trek Bicycle. 
Sara is the co-author of a new book, Design for Real Life, with Eric Meyer, and author of the 2012 book Content Everywhere. She was the editor-in-chief of A List Apart from 2012-2015, and also contributes to other industry publications. 
The keynote is sponsored by The C2 Group.